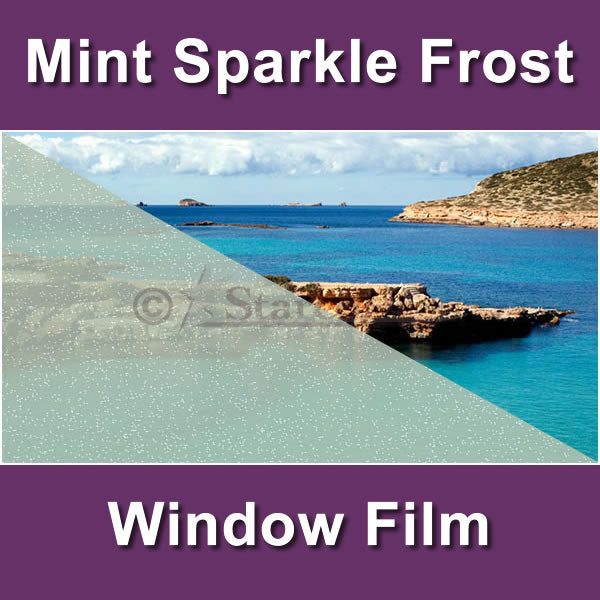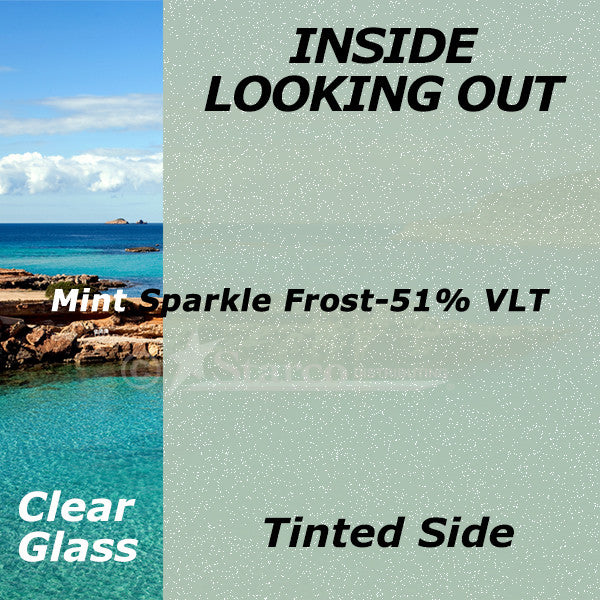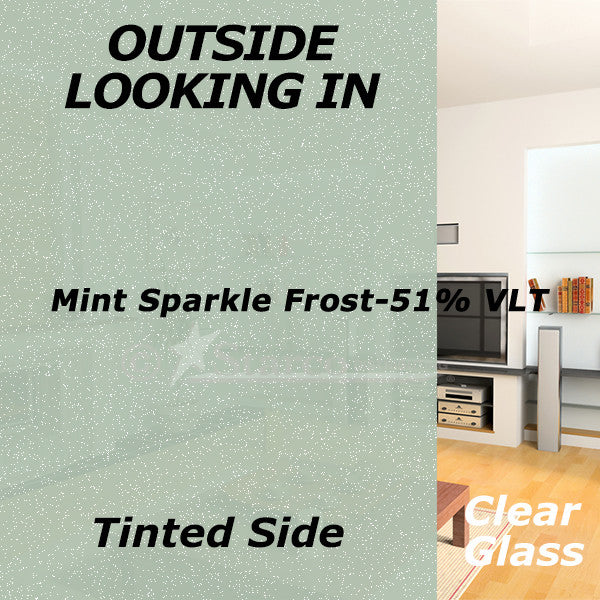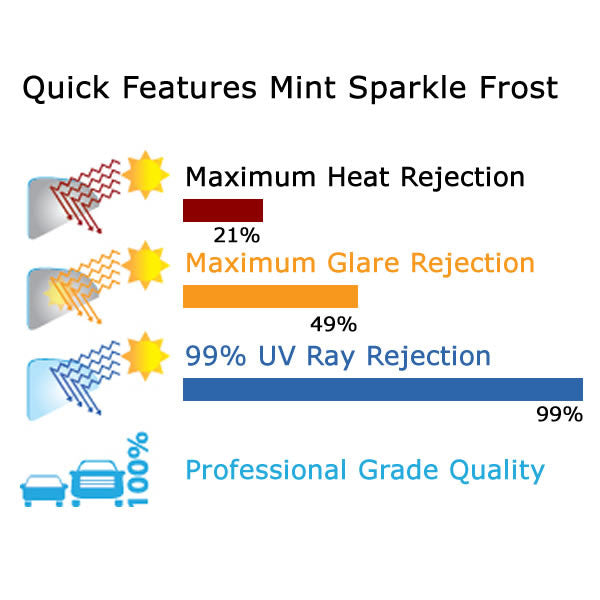 Mint Sparkle Frost Window Film 47" Wide Roll
Translucent "sand-blasted" look with a hint of glitter
Maximum privacy while letting some light through
Available in a variety of colors
Excellent for a range of decorative uses
99% UV barrier protects you and your furnishings
Mint Sparkle Frost Window Tinting Film offers the same translucent, sand-blasted privacy as our Frosted Window Tinting Films but adds the sparkling look of glitter. Adds flare or fun to any window, no matter where the setting is. Note: People outside will be able to see blurred silhouettes through the Sparkle films whenever the light inside the window is greater than it is outside. For example, an office building that you can't see into during the day, may allow you to view people working at night in their offices.
Product Specification Sheets:
Note: PDF files will open in a new window or download to your computer depending on your current computer settings. To force download simply right click and select "Save link as". If it opens in a new window simply close window to return to this page.
Product Features PDF (Click here)